Stories is a very popular feature in Snapchat that was introduced first with the app itself. It lets you post anything in your profile that lasts for 24 hours. After that, it disappears. You can share different short moments in the stories with your friends. This feature has been implemented on other social media platforms too, such as Facebook and Instagram. 
Sending snaps to your friends is a Snapchat-exclusive feature. This feature lets you send pictures and videos to the friends you want to send. Sometimes, the snaps and stories uploaded do not load properly or do not load at all. So here are some of the causes of the issue:
Poor internet connection
The issue with the Snapchat server
Out-of-date app version
Here are some of the fixes to solve snaps and stories not loading:
Restart your router to fix the internet issue
Restart the Snapchat app
Update your app to the latest version.
Re-install the app
Why Doesn't Snapchat Load Snaps and Stories? And How To Fix It?
Sometimes, snaps and stories on Snapchat do not load properly or do not load at all. Here, the causes and fixes have been mentioned below in detail:
Step 1: Check Your Internet Connection
We observe internet issues all the time. Sometimes, we just literally get disconnected from the router, whereas other times, there are some issues with the network itself.
Solution
Here are the steps to check and fix your internet issue:
First, restart the router. Usually, this fixes the issue.
After the restart, disconnect your phone from your wifi and re-connect to the wifi.
Next, try switching between wifi and mobile data and see if it works.
If the above solution is not working for you, please contact your service provider.
Step 2: Try Clearing App Cache
When we use an application on our smartphone or pc, cache data is downloaded for a smooth usability experience. Oftentimes these cache data are deleted automatically during the system cleanup process. However, sometimes, these cache data do not get cleared, and we notice some issues with our application.
Solution
You should clear the app cache from your phone to solve this issue. To clear the app cache in Android phones, please follow these steps:
First, open the Settings app.
Then, tap on the apps menu.
After that, find and click on Snapchat.
Finally, go to storage and tap on the clear cache data menu. Your app cache data will be cleared.
To clear cache data in iOS, please follow these steps:
First, open the Settings app.
Next, select general and tap in the iPhone Storage.
After that, scroll down on the page until you find Snapchat and tap on it.
Finally, turn on Reset Cached Content option to clear the cache data.

Step 3: Restart your phone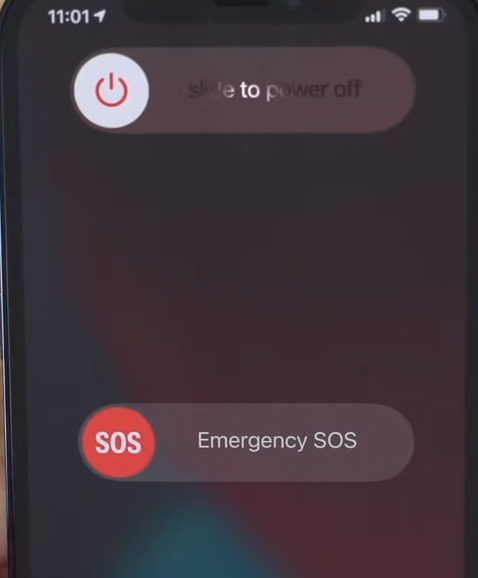 We use our phones all the time. Sometimes, while using our phone, we get some errors or stumble upon some kind of issue. So it is possible that your Snapchat stories and snaps might not be loaded due to those issues. '
Solution
You have to restart your phone to solve this issue. You should also restart your phone at regular intervals. This helps you clear the clutter in your phone and boost your performance a bit.
To restart your Android phone, please follow these steps:
First, press and hold your power button for 4 seconds. 
After that, you will see power options to switch off and restart the phone. Press the restart menu.
If you do not see the restart option, switch off your phone, then wait for 30 seconds and turn on your phone.
To restart your iPhone, please follow these steps:
First, press and hold either the volume button or power button until the power off slider appears.
Next, drag the slider down and wait for 30 seconds until your device turns off.
Now, to turn on your iPhone, press and hold the power button until you see the Apple logo.
Update the app
When you are running an old version of the app, there is a good chance that you might encounter a bug in the app. For example, the bug might have caused snaps and stories to not load.
Solution
Update your app to the latest version to fix this issue. Also, turn on the settings to automatically update apps on your phone regularly update your app. 
To update the apps in Android, please follow these steps:
First, open Google Play Store.
After that, tap on your account logo at the top right corner of the app.
Next, tap on the Manage apps and devices menu and tap on Check for updates link.
Finally, update the app if it is available and see if it fixes the issue.
To update apps in iOS, please follow these steps:
First, open Apple App Store.
Next, tap on your profile icon at the top of the screen, 
After that, scroll down to see any pending updates.
Finally, tap the Update button next to Snapchat or press update all to update all other apps as well.
Re-installing app
Sometimes, while using our phones, the settings related to Snapchat may change unexpectedly, causing the app to malfunction.
Solution
Simply uninstall Snapchat and re-install it from the app store to fix this issue. This will change the settings back to default and fixes any other issues that might be present.
To re-install Snapchat, please follow these steps:
First, find the Snapchat icon and press and hold on to the app.
Next, you will see the uninstall option. Tap on it to remove the app.
Finally, open the app store and download Snapchat.
FAQs
Why is Snapchat not refreshing?
Snapchat might not be refreshing on your phone due to network or server issues. Re-connect your wifi on your phone, which can solve this issue.
Why is my Snap just a black screen?
You might just see a black screen in your Snap if you haven't permitted Snapchat to use your camera and microphone. If you still see a black screen even though you have permitted Snapchat to use a camera and microphone, re-install the app. It will fix the issue.