Isn't it cool to listen to your favorite person the whole day?
Right now, the Clubhouse app is at the next level, which almost has successfully attracted users from all around the globe. It has successfully become the new sensation of the social media app of 2021. And by the time the Clubhouse app was available for both iOS and Android, it had further gathered more users than before. To know who's using the Clubhouse App, then you have to stick with the article up to the end.
First of all, let me clear you, from normal people like us to Celebrities, you can find almost everyone in the Clubhouse app. By the time Billionaire Elon Musk used this app for the first time, it had successfully attracted many other celebrities and entrepreneurs like Mark Zuckerberg, Daniel Dae Kim, Malcolm Gladwell, Kevin O'Leary, Barbara Corcoran, and Daymond John, Hong Kong billionaire Li Ka-Shing to the app.
Are you excited to know who's using the app? In this article, I have tried to give you a clear insight into who is using the Clubhouse app and whether celebrities are into this or not. Moreover, after completing the article, you will also know how Clubhouse is taking over celebrities' minds and creating its presence worldwide. Let's get started.
Top 15 Celebrities Who are on Clubhouse App
Right now, Clubhouse has successfully spread its craziness all over the world. Many celebrities across the globe have already started hosting the room in the Clubhouse. Even Elon Musk, a Billionaire is using the app and he had busted the limit of Clubhouse with more than 5,000 people. To know about which celebrities are using the Clubhouse App, do check the list below.
ASHTON KUTCHER
Ashton Kutcher is an American actor, model, producer, and entrepreneur as well. He was one of the first celebrities to use Clubhouse. Since then, he has been very active on the platform. Kutcher had talked about his beloved Chicago Bears or his Hollywood career over more than two decades.
WIZ KHALIFA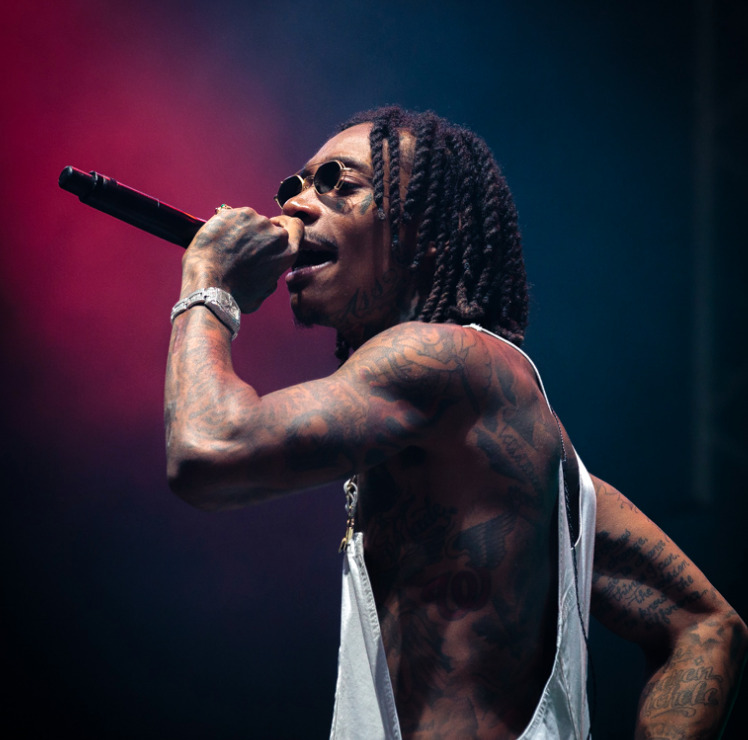 Cameron Jibril Thomaz, renowned by his stage name Wiz Khalifa, is an American rapper, singer, and songwriter also. He is busting clubhouse talks alongside Will.I.Am. and several other industry rappers. Wiz Khalifa has also been seen tweeting "my brain sounds like a clubhouse all day, so I'm glad they made an app for it" in December 2020. In contrast, Wiz Khalifa is very satisfied with the Clubhouse App and he is also one of the most active celebrities in the Clubhouse.
TIFFANY HADDISH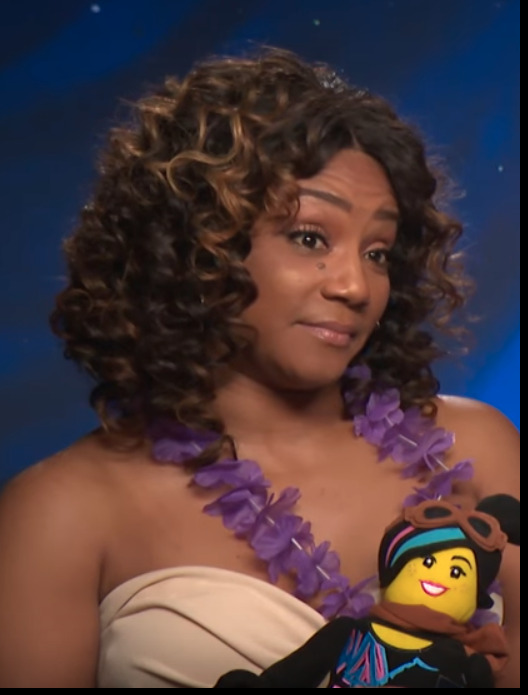 Tiffany Haddish, a popular comedian and actress, is one of the most active Clubhouse users on the planet. She, who has always been a fiery personality who is very open-minded and outspoken, sparked outrage in early 2021 when she was accused of cyberbullying doctors.
OPRAH WINFREY
Oprah Winfrey, who is an American talk show host, television producer, actress, author, and philanthropist, has endorsed Clubhouse too. She is fond of talking about anything that could enhance life quality. Thanks to her years of talk-show experience and priceless influential sway, many people have been inspired and motivated towards a fit life.
DRAKE
Aubrey Drake Graham is a Canadian rapper, singer, songwriter, actor, and entrepreneur. He also has surpassed Eminem as the second-best-selling hip-hop artist of all time. When he first entered Clubhouse, he wasted no time razzing his pal YK Osiris in a beat battle hosted by Boi-1da in a Room.
CHRIS ROCK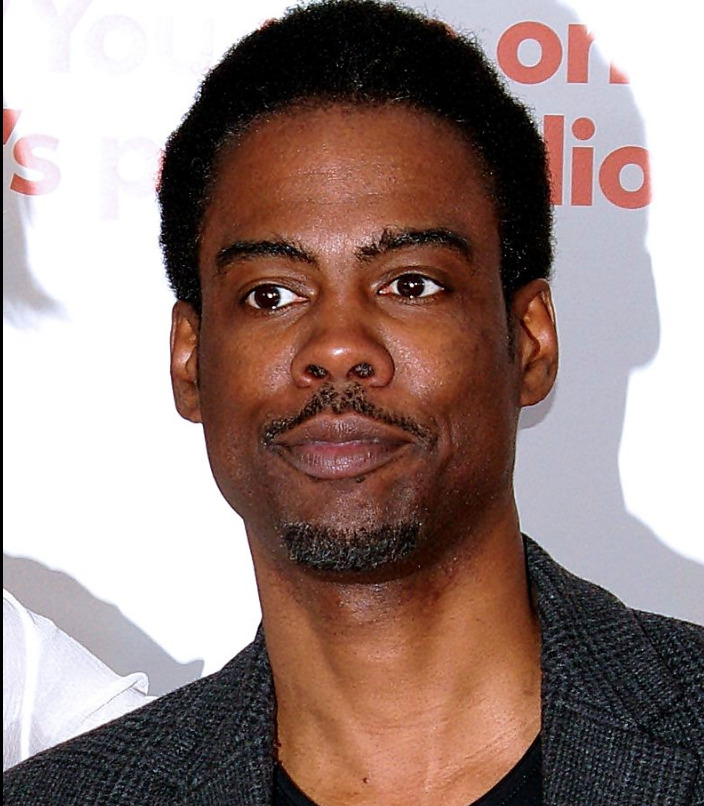 Christopher Julius Rock is an American stand-up comedian, actor, writer, and director. After working as a stand-up comedian and appearing in supporting film roles, he came to wider prominence as a cast member of Saturday Night Live in the early 1990s.
Chris Rock was one of the first big-name celebrities to join Clubhouse in 2020. Rock is open-minded and outspoken about current affairs, the untrustworthy entertainment industry, rough stand-up content, and more.
MEEK MILL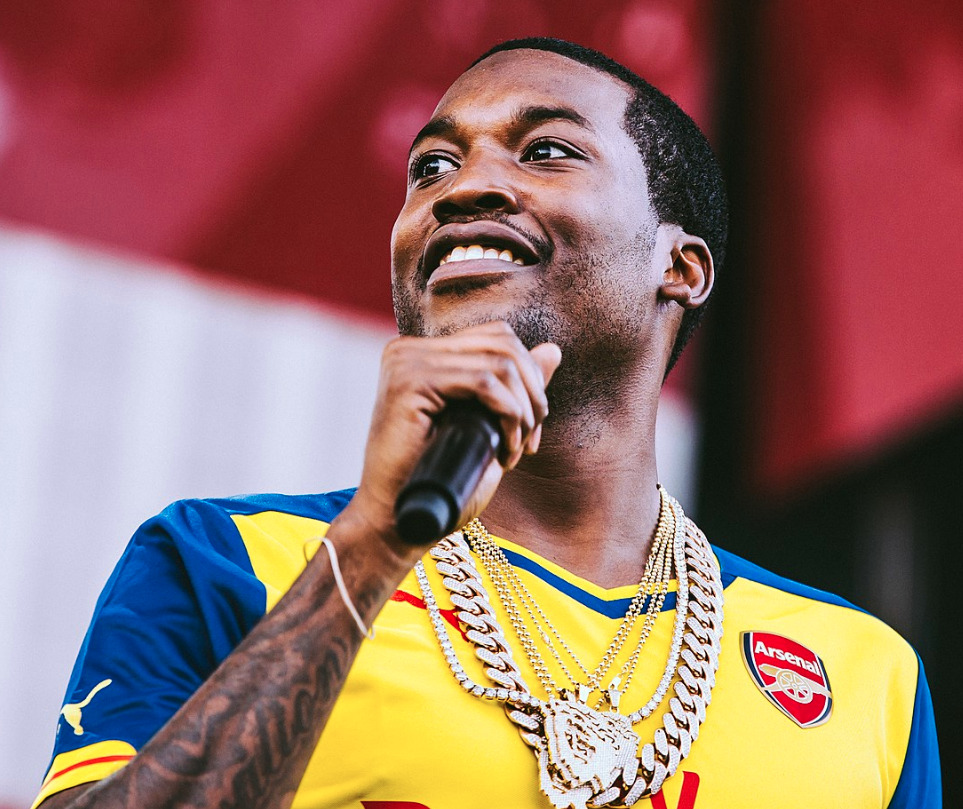 Meek Mill is an American rapper, songwriter, and activist. He was born and raised in Philadelphia. It looks like he has been on an apology tour for his numerous CH rants and raves since joining the app. Mill has also faced repercussions for debating Nicki Minaj and shouting in a "Philly clubhouse" room, in addition to the aforementioned DJ Akademiks debate.
MC HAMMER
MC Hammer is an American rapper, dancer, record producer, and entrepreneur who had his greatest commercial success and popularity in the late 1980s; he visited Clubhouse to promote his brand and discuss the rap music industry. He is also renowned for being a star of "U Can't Touch This" and "2 Legit 2 Leave". He was also the highlight when he called out an Elon Musk impersonator on the forum, which tends to help in the addition of a real-name authenticity feature in Clubhouse.
ESTELLE
Estelle is a British singer, songwriter, rapper, and actress from Hammersmith, West London, England. She is well-known for her eclectic mix of various musical genres, including R&B, soul, reggae, grime, hip hop, and dance.
Estelle has also appeared at Clubhouse to explore various topics related to her profession. The singer, songwriter, rapper, and music producer offer a unique perspective on the music industry fraternity.
21 SAVAGE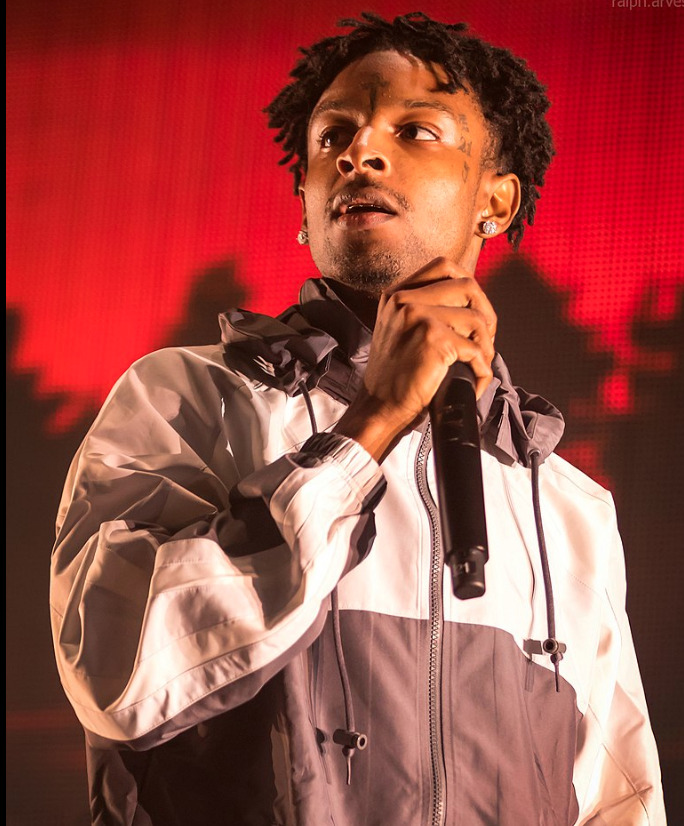 Shéyaa Bin Abraham-Joseph, better known by his stage name 21 Savage, is a multi-talented personality who is a rapper, songwriter, and record producer. He was born in London; he moved to Atlanta with his mother at age 7.
21 Savage also uses Clubhouse. He moderated a lively debate between TV personality DJ Akademiks and Philadelphia-based rapper Meek Mill about Akademiks' negative impact on hip-hop culture in the Clubhouse app.
BOW WOW
Shad Gregory Moss, better known by his stage name Bow Wow, is an American rapper, actor, and television reporter. He started using Clubhouse as a room member on December 6, 2020. He is found speaking about his life from childhood to now, including how he became a child rap artist to a movie star.
KEVIN HART
Kevin Hart is an American stand-up comedian, actor, and producer. He was born and raised in Philadelphia, Pennsylvania. He joined the Clubhouse to discuss his personal life experience to a professional career over the Clubhouse room.
LUPE FIASCO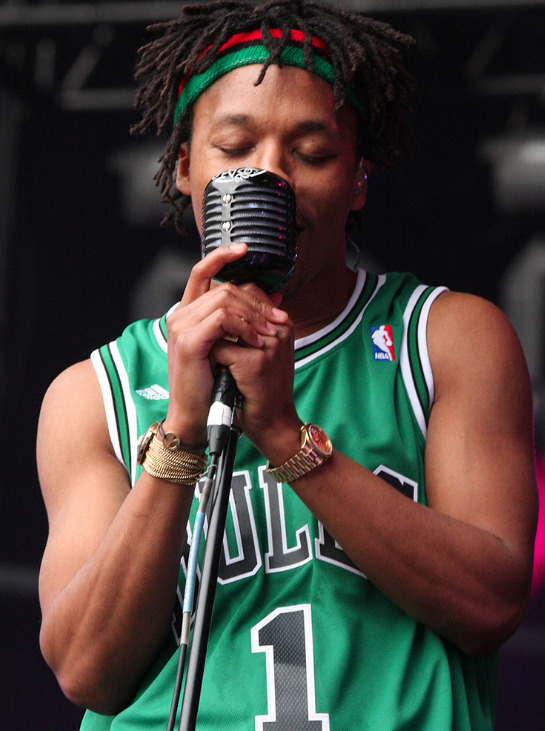 Wasalu Muhammad Jaco, better known by his stage name Lupe Fiasco, is an American rapper, songwriter, and entrepreneur. Recently he released his new freestyle rap named Mobb Deep, which was created in the Clubhouse room. You can follow him for more of his creative music.
JARED LETO
Jared Leto is an American actor and musician. He started his career with television appearances in the early 1990s. He was born on December 26, 1971, in Bossier City, Louisiana, United States. He achieved recognition for his role as Jordan Catalano on the television series My So-Called Life. He was one of the biggest personalities to join the Clubhouse back in 2020. He's an Oscar-winning actor with many more achievements in Hollywood.
B. SIMONE
B.Simone is an American actor. She speaks about the beauty, love, and relationships in her Clubhouse room. She has more than 90 thousand followers on Clubhouse. If you want to get interesting tips about beauty and more, you can also join her at Clubhouse.
Top Entrepreneurs Who are in Clubhouse
Not just Celebrities, but even entrepreneurs like Elon Musk( CEO of SpaceX), and Mark Zuckerberg ( CEO of Facebook) have already started using the Clubhouse App. To know more about who is in the clubhouse, check the below business personality.
Elon Musk
Elon Musk is an entrepreneur by profession. He is the founder, CEO, and Chief Engineer at SpaceX CEO, and the Product Architect of Tesla. He is also the founder of The Boring Company and co-founder of OpenAI.
Elon Musk is the very first entrepreneur ever to enter the Clubhouse app. Elon Musk is found talking about Virtual reality, the future of technology, space travel, colonies on Mars, crypto, AI, and Covid-19 vaccines in Clubhouse rooms. He also has busted the Clubhouse room limit with more than 5,000 people at once.
Mark Zuckerberg
Mark Zuckerberg is an American entrepreneur and philanthropist. He is well known for co-founding Facebook. He further serves as its chairman, CEO, and controlling shareholder.
He appears to be taking on various topics like adding new features(audio conversation), easiness in social media handling, and mainly on creators of Facebook in the Clubhouse application.
Moreover, as Facebook CEO Mark Zuckerberg is impressed with the Clubhouse app, he also has announced that the company is building audio features where users can engage in real-time conversations with others.
KEVIN O'LEARY
Terence Thomas Kevin O'Leary is a Canadian businessman, author, and politician, renowned by the name "Kevin O'Leary " all over the world. Kevin O'Leary and Shark Tank are found to share their thoughts on financial investment and how to be a successful businessman via Clubhouse rooms. If you want to be an entrepreneur in the future or want some best financial investment tips, join Kevin O'Leary on Clubhouse.
KAREN CIVIL
Karen Civil is an American social media and digital media marketing strategist. She gained sudden attention for Juto to create and run Weezythanxyou.com. She is another popular entrepreneur to join the Clubhouse. In Clubhouse, she is found sharing her marketing ventures, new entrepreneur ideas, and many more with the audiences.
Clubhouse for Common People
The clubhouse is not just limited to entrepreneurs, celebrities, or an artist. It is also for common people like us. Right now, many people across the globe have already started joining and hosting rooms in Clubhouse.
The Clubhouse app is very beneficial to those people who want to explore more and seek knowledge. It has been the best alternative way to get in contact with the world's great personalities and have a direct conversation. No matter what profession you are into, you can seek out knowledge and information about anything from the world's top leading personalities in Clubhouse. Let's take it a bit deeper.
The Clubhouse is a Goldmine for Entrepreneurs and Marketers
The clubhouse is the best platform to seek out knowledge or do marketing stuff. In contrast, Clubhouse has become a goldmine for all entrepreneurs and marketers. If you are a beginner entrepreneur and started a startup recently, you can indulge more and more audiences by talking about your entrepreneur journey, your future goals, and strategies to achieve success. Moreover, you can even join the rooms of people like Karen Civil, Kevin O'Leary, Elon Musk, and Mark Zuckerberg to sharpen your problem-solving skills and business management tactics.
And if you are a marketer, you can make the best use of the Clubhouse app. You can simply indulge and impress huge audiences with your product specifications and your marketing strategy.
Irrespective of any profession and experience, anyone can get the best of the best ideas for entrepreneurship, business growth, and market strategies in Clubhouse rooms. And if you are a beginner and seeking out the most reliable market tactics and business strategies, you can follow and join the Clubhouse rooms of the world's top leaders right now.
Why are Celebrities using the Clubhouse?
Celebrities like MC Hammer, Drake, Estelle, Tiffany Haddish, Kevin Hart, Jared Leto, Meek Mill, Van Jones, Aston Kutcher, and many more are found on Clubhouse right now. The main purpose of Celebrities is to influence and enlighten more and more audiences and to increase the number of their followers.
Frequently Asked Questions
Below are some questions which have been asked frequently. You can also check it out.
Can you talk to Celebrities in the Clubhouse?
Currently, you can see many celebrities in the Clubhouse app. Yes, you can talk and have a conversation sometimes. Moreover, Clubhouse's relative privacy is a big plus point for VIP members who can speak freely without fear of their words.
Who is most followed in the Clubhouse?
| | |
| --- | --- |
| Users | Followers |
| Paul Davison | 4.1 Million |
| Tiffany Haddish | 3.85Millions |
| Felicia Horowitz | 3.75Millions |
By the count, Clubhouse founder Paul Davison has the most followers of 4.1 million users on the Clubhouse app. The comedian Tiffany Haddish has 3.85 million and Felicia Horowitz has 3.75 million.
Conclusion
The clubhouse is one of the best audio-based apps to explore new information and engage with your favorite personality. Irrespective of any profession, any normal person to celebrities, entrepreneurs can use this platform.
As I have said, people across the globe, whether entrepreneurs, businessmen, or everyone, are in Clubhouse. If you haven't installed Clubhouse, download it from the link below.