You may have heard of Snapchat streaks from your friends or any other people. But if you have no idea what Snapchat streaks are, this article is for you.
Snapchat Streaks are the emojis that show up beside the name of your Snapchat friends.
Basically, a snap streak is a flame and a number that represents the number of consecutive days you have exchanged snaps with your friend. You need to send the snaps to each other daily for streaks to keep going.
Snapstreaks have been a sort of measure to friendship lately. People flaunt their Snapchat streaks with their friends on social media to show a degree of their closeness. They seem to be very much affected while they lose their Snapchat streak too.
What Are Snapchat Streaks?
Snapchat streak occurs when you and your friend snap each other consecutively for 3 days in a row. Once the three-day tenure is completed, a fire emoji will display beside the friend's username with whom you are doing the streaks. Along with the fire emoji, a number is also displayed, which represents the number of days you have been maintaining streaks.
A Snapchat streak or snap streak is a Snapchat series that indicates the daily snaps interaction with a single or multiple Snapchat user for consecutive days.
Snapstreak was introduced back in 2016 when the Snapchat 2.0 version was made public. Snapstreak was a successful attempt by the Snapchat creators to keep their users engaged in Snapchat.
Snapchat streaks can be maintained with as many friends as you want for as many days as you can. To keep the streaks alive and going, all you need to do is send a snap to your friend daily within 24 hours and ask your friend to do the same.
Note: Snapchat streaks also increases the snap score.
How To Figure Out If You Have Streaks?
To figure out whether you have Snapchat streaks with someone or not, all you need to do is observe the username properly in your chat section. If you see a flame with any number beside your friend's username, it means you guys are doing Snapchat streaks, mate.
Below is a step-by-step guide on how you can figure out if you have streaks.
Open the Snapchat app on your device and log in if necessary.

Tap on the Chat icon that displays to the second on the left side from the bottom corner of your screen.

You will be directed to the conversation tab now.

Check if you have flame emoji beside the username of your friends. If you do, that's snap streaks.

Reminder: Only you and your friend can see whether you guys have snap streaks or not.
How To Start Streaks On Snapchat?
Starting snap streaks is one of the easiest things on Snapchat. You can easily start a Snapchat streak with someone by exchanging snaps to each other for 3 days in a row. To continue the snap streak, you will have to continue exchanging snaps daily within 24 hours.
It's better to start Snapchat streaks with someone who is willing to continue it. Maintaining Snapchat streaks can be a little stressful sometimes, so make sure you find someone who is willing to continue the streaks.
Try to create one of the longest streaks with your loved ones on Snapchat.
How Do Snap Streaks Work?
Snapchat allows its users to send texts, audio, video, pictures, stickers, bitmojis, calls, video calls, and many more. You can send snaps (picture and video) that can be viewed by other people for a certain period of time before the snap disappears from the device's screen.
You can send the snaps to a single person, to specific people, and all of your Snapchat friends as well.
It's easy to start Snapchat streaks with someone. You can do snap streaks with as many people as you want to; there are no restrictions regarding it. Start the snap streak with someone by exchanging snaps for consecutively 3 days within 24 hours of interval. A fire emoji will appear to let you know that your snap streak has started once you send the snaps for 3 consecutive days in a row.
Warning: The chat, memories, pictures from camera roll, etc., does not count on snap streaks. You need to exchange the real-time snap if you are willing to maintain streaks with someone.
There is no point in starting streaks if you are not willing to continue it. To continue the Snapchat streaks, you will have to continue sending the snaps within 24 hours to your friend, and your friend has to do the same in return.
Snapchat counts the number of days you have maintained snap streaks with your friend. The number is displayed right beside the fire emoji. For instance, if you see the number 89 beside the fire emoji, it means you are going on snap streaks for 89 days with the Snapchat user.
The Snapchat team rewards you with the 100 emoji on the 100th day of your snap streaks and the mountain emoji on the 500th day of your snap streaks for your dedication. An emoji is just a form of praise for you by Team Snapchat. Many Snapchat users start the streaks, but only a few of them make it to this level.
Lastly, if you lose streaks because you couldn't be able to send a snap in a day, your snap streaks end. You will have to start it from the ground to start streaks again.
What If I Didn't Send A Snap?
Did you not send a snap to your friend with who you had been doing snap streaks? Don't panic yet; Snapchat doesn't end your streaks with someone without warning you. Snapchat displays an hourglass emoji beside the username of the person in your Snapchat conversation. You can exchange snaps even when the hourglass emoji is displayed, and it still will continue your streak.
But, in case you didn't exchange snap with your friend before the hourglass emoji ends, sorry, sweetie, your snap streaks are gone. You cannot revive your snap streaks back once the deadline is finished.
However, you can always start the streaks from the beginning, even if your previous streak ended.
Meaning Of Different Snap Streak Emojis
The fire flame is not the only Snapchat streaks you will encounter while continuing the streaks. Specifically, there are four snap streak emojis, namely Fire, 100, hourglass, and the mountain. Let's discuss them in brief:
Fire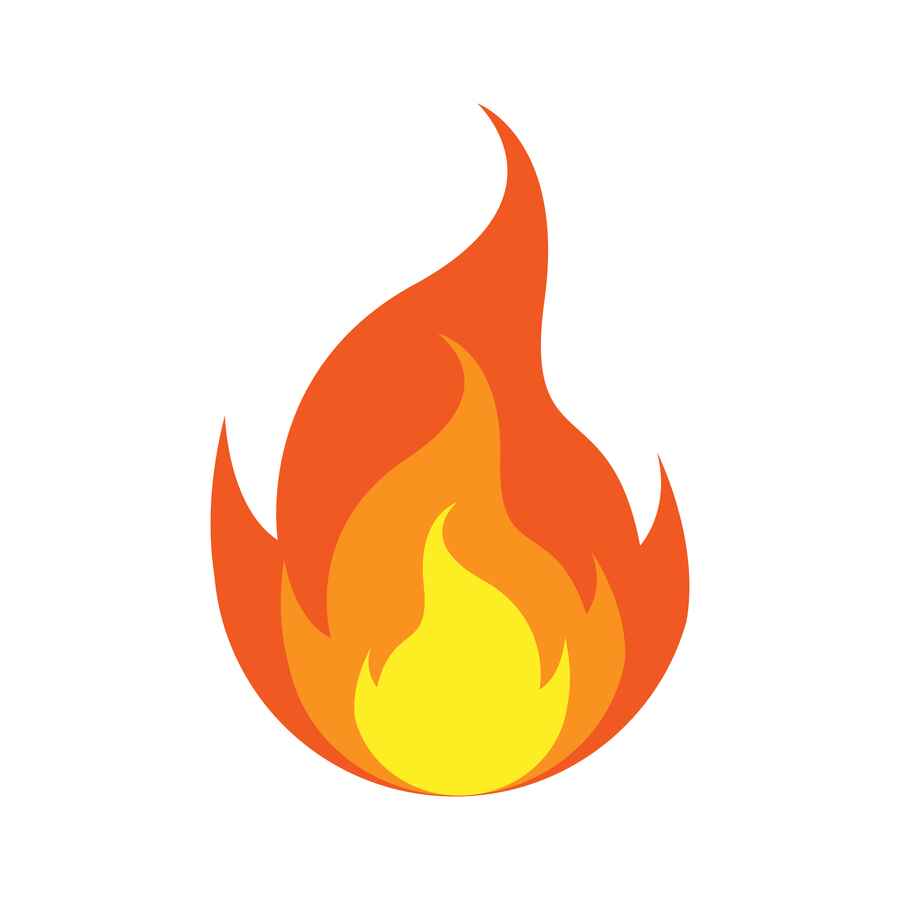 The flame emoji that appears next to a person's username is the Fire emoji. The fire emoji shows up once you exchange the snaps for three consecutive days in a row.
Hourglass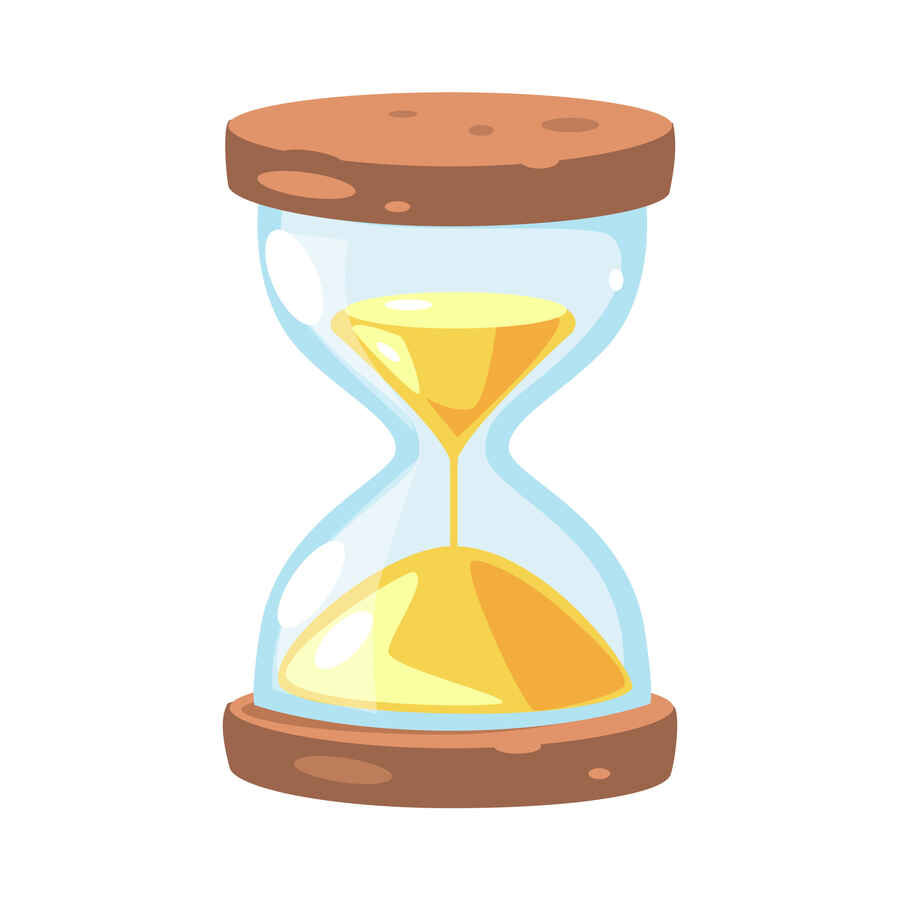 The hourglass emoji is a kinda warning to you. It shows up beside the fire emoji when your streak is about to end.
100
Snapchat gives you a 100 emoji when you have maintained a Snapchat streak for 100 days successfully. The emoji shows up on the 100th day only.
Mountain
The Mountain emoji is like a white peacock. People know they exist, but only some of them have actually seen it. Some of the Snapchat users with very long Snapchat streaks have claimed to have a mountain emoji. Since the mountain emoji is not included in the Snapchat documentation and is considered to be very rare, you never know whether mountain emoji actually exists or people are just bluffing.
All of the Snapchat emojis have a number for their company. This number represents the number of days you have been continuing the snap streaks with someone. When the snap streaks end, the number will drop down to zero and vanish away.
Snapstreaks Rules
To keep the streaks going, you have to check on many things, especially the snap streaks rules. Though the rules are simple and subtle, you must follow them strictly. Including the fact that you have to exchange snaps with your friend within 24 hours to keep the streaks going, there are some additional rules too.
Here are the five basic rules you need to follow strictly to keep your streaks going.
Group Chat
If you are thinking of playing smart to maintain streaks with a large number of people by keeping them on the same group and sending snaps there, sorry, sweetie, that won't work. You need to send snaps individually to the people with whom you want to do streaks. Unfortunately, your interaction with group chat has no role in maintaining your snap streaks.
Memories
Snapchat cares for you and your precious memories. It creates the collection of your saved snaps and displays them on your Snapchat Memories sections. You can easily access the snaps on your Memories and send them to your Snapchat friends too. However, sending any snaps from the Memories does not give continuation to the snap streak. You need to send a fresh new snap for the sake of doing a snap streak.
Spectacles
Snapchat Spectacles still exist, but the interaction made via spectacles does not count on snap streaks.
Chat
If you are a Snapchat user, you must know that it allows the users to chat in the text just like most of the other social media. You can send texts, bitmojis, pictures, voice notes, and stickers as well. But, please don't count your interaction with friends on chat for the continuation of snap streaks. Chatting is not included when it comes to the snap streaks.
Stories
Did you know that Snapchat lets you save the stories you posted in the past? Your Snapchat followers can easily check your previous stories too. Unfortunately, viewing the snap story does not count on snap streaks either.
To conclude these rules, all we can say is, there is no way to maintain streaks without sending the snap to your friends individually.
How to Get Started With Snapchat Streaks?
No, you don't have to lift a mountain or do anything closer to that for doing streaks. Just send snaps to your friends within 24 hours daily and ask them to do the same.
As I told you earlier, starting streaks is easy, but keep maintaining and continuing the streaks is a little tough job. You can't have a day off from social media if you are willing to do the streaks. You can't go on an adventure where the Internet doesn't work either. You'll have to keep sending and receiving the snaps from your friends if you are planning on creating a long streak.
Below are the tips that will help you to create a long streak to achieve Mountain emoji on your streak.
Find Someone As Interested As You
Not everyone is interested in doing snap streaks. You will come across a hundred Snapchat users who think snap streaks are a total waste of time. There is no point in starting a snap streak with someone who is not willing to continue in a long go.
So, if you are willing to do streaks with someone, make sure they carry the same interest as you.
You can personally ask your friends whether they want to create a snap streak on texts, calls, or snaps. The choice is yours.
Focus On Someone Who Is Close To You
It can be awkward to keep exchanging snaps with someone you don't know properly. So, it's best to do streaks with someone you know well and is close to you for your comfort. Additionally, since you people are close, there is a low chance your streaks will end since you guys already share so much about the stuff that happens in your life.
Start On A Special Day
The starting day matters. It might carry value to some people. So, it's never a bad idea to start doing streaks from special occasions such as Christmas, New Year, Thanksgiving, etc.
Building a new habit takes time, but it will develop gradually. So, don't give up too soon if you want to create a long snap streak. Give some time, and it will all be okay. Your snaps streaks will increase smoothly without having to give it much thought.
How To Revive Your Streaks On Snapchat?
Did your snap streaks vanish despite exchanging streaks within 24 hours with your friend? Are you sure both you and your friend have sent the snap within a 24-hour time frame? If yes, the snap streak may have accidentally disappeared due to a bug in Snapchat.
Don't worry; you can claim for your lost Snapchat streaks if this is the case. There are high chances you will be given back your snap streaks.
To claim your lost Snapchat streaks, you have to report this problem to the Snapchat team.
Below is the step-by-step guide on how you can claim for your lost Snapchat streaks.
Go to Snapchat Support and tap on the "My Snapchat isn't working" option.

Then, you must receive an "Oh no! What isn't working?" text. It's time for you to tap on the "Snapstreaks" among the various options in the list.

Now, tap on "Yes" under "Need help with something else?" [In the latest Snapchat update, you can directly find the "My Snapstreaks disappeared" options without having to operate any of the above steps.]
Since your snap streaks disappeared, tap on "My Snapstreaks disappeared" among the options displayed on your screen.

Fill in the required credentials and complete the procedure by tapping on "Send."

Once you hit the "Send" button, your request will be sent to Team Snapchat. You would get your Snapchat streaks back if it was lost due to the bug in Snapchat.
Note: You might have to wait for some time until Team Snapchat reviews your request and resolves the problem.
Tricks To Never Lose The Snap Streaks
I know you have put in a lot of effort to maintain your Snapchat streaks. I understand how continuing snap streaks can turn out hectic sometimes. Now that you have faced different hurdles already, I am sure you don't wanna lose your streaks that you have been maintaining.
We have come up with some tips and tricks on how you can keep your snap streaks going below:
Editing Snapchatter's Name
Snapchat allows you to customize the name of any of your Snapchat friends. You can give a nickname of your choice, but giving a name that will show on top of your friend list would be smarter if you are willing to do streaks with them.
You see, creating a name from the early alphabets, pin the name of your Snapchat friend to the top. This makes sending the snaps easier and faster. Also, there are fewer chances you will forget to send them a snap if they keep appearing at the top of your friend list.
I understand that maintaining snap streaks with multiple friends at the same time is tough. But customizing their name in your favor will help you to some extent for sure.
Setting An Alarm
There are chances you will forget to send snaps, especially when you just started to do streaks. So, it's wise to keep an alarm or set a reminder to send streaks.
I would recommend you to set a habit of sending "Good Morning" and "Good Night" snaps daily. That way, even if you forget to snap during the day, you won't lose your streaks.
Sending Random Clicks
There are no specific guidelines about what pictures you should send to keep your snap streaks going. So, if you are having an off day and don't feel like snapping anything around you, sending a snap of a random thing can help. You can simply insert a GIF that says "Streaks" if you don't want your snap to look boring.
Frequently Asked Questions (FAQs)
You should probably have additional queries about Snapchat. Including them all at once is not quite possible, so what I have done is picked some of your most asked questions and answered them below.
Why Do People Do Streaks?
People maintain streaks as a way to communicate first. They share some moments of their daily life and keep in touch with the other Snapchat user. Later, they start developing the habit. Some of the Snapchat users say they even didn't know when maintaining a snap streak became a habit to them.
How Long Does A Streak Take To Die?
Though people claim that snap streaks die if one of the users doesn't send a snap within 24 hours, that's not the case. The streaks don't seem to actually die within 24 hours. It's just that you have to exchange at least one snap with your friend in a day.
Alert yourself once the hourglass emoji shows up beside the username of your friend.
Are Streaks A Waste Of Time?
Snapchat streaks may be fun, but you don't know when it starts becoming hectic. Though starting Snapchat streaks is really easy, it becomes tough to maintain the snap streaks with time.
Snap streaks are not the total waste of time, but it doesn't seem to be worth your time either.
Should I End A Snapchat Streak?
People value Snapchat streaks more than they are supposed to. If you have been continuing snap streaks with one who takes the streaks too seriously, I suggest you not discontinue the streaks.
You never know you end your friendship while ending the Snapchat streaks with someone.
How Long Does The Hourglass Last On Snapchat Before You Lose Your Streak?
Approximately 4 hours
The hourglass emoji appears when 20 hours pass after you exchange snaps with your Snapchat friend. The hourglass emoji exists for approx 4 hours before your streaks die.
Conclusion
I hope you got a broader picture of what Snapchat streaks are and how do they work. High snap streaks are cool but don't be too hard on yourself and your friends. They are just hyped and are not the measure of your friendship at all.
It's okay if you lose snap streaks; you don't need to be upset about it. And please don't be mad at your friends if they forgot to send snaps to you.
That's it, guys!
Happy snapping!