Snapchat is a popular multimedia messaging app that offers 'Disappearing messages and videos' features to its users. The use of Snapchat is drastically increasing in recent years because of the amazing unique features it offers.
Snapchat has gained so much success in a decade and increased the app engagement among the people that it is consuming eight billion videos on an everyday basis. But, the real question is, why do people use Snapchat? Just because everybody else uses it? Maybe, or maybe not.
People started using Snapchat for fun. But with time, people started enjoying communicating with friends on Snapchat. With the introduction of additional features, users even didn't realize when Snapchat became a habit to them. The popularity among Snapchat users grew so much that other people started using Snapchat too.
This pattern continued during the beginning of Snapchat.
Now, People use Snapchat because they don't want to miss out on the amazing features that Snapchat has to offer. The filters, privacy, lenses, chats, videos, calls, stories, Discover, memories, spotlights, streaks, etc., have won the hearts of many people, resulting in a huge increment in the use of Snapchat.
People primarily use Snapchat for sharing moments with their friends and additionally to use its attractive fun features for business, for special events, etc.
Let's discuss the topic in a broader view below.
What Is Snapchat Used For?
Different people use Snapchat for different purposes. Snapchat offers unique and amazing features that make it difficult for people to use the Internet without consuming the popular features that Snapchat offers.
The filters, doodles, text, video calls, stickers, calls, lenses, stories, Discover, Memories, Spotlights, games, quizzes, bitmojis, cameos, snap streaks, stickers, emojis are some of the features that are difficult to resist. So, people use Snapchat to communicate, for fun, to catch up with friends, for business purposes, to meet someone new, set up an amazing event, and so on.
Let's discuss the purpose of using Snapchat below in details:
Used For Sharing Stories
Snapchat is very handy for the social butterflies. You can upload your moments on Snapchat stories using different filters, lenses, and edits and show them off among your friends or to the world. You can post each moment while you are on holiday or a business trip or get together or whatever to your stories to let others know what you are up to.
Snapchat is all about snapping and sharing moments, so there is no fear of judgment on this platform.
When you open the Snapchat app, Snapchat directs you to the Camera Page automatically. This makes snapping and sharing stories way easier relative to other apps. You can create a snap and edit in the same platform applying filters as well. This makes Snapchat an impressive app for those who like to share the moments of their life.
You can create a story in a matter of seconds and share it with whoever you want to, and save the picture for the future as well. So, people mostly prefer Snapchat over other social apps and use it for sharing stories.
Used For Communicating With Friends
Snapchat is one of the top media for communication. Not only millennials but people of all age groups are starting to use Snapchat with time.
Snapchat offers amazing, creative, fun features that you can use while communicating with friends. You can send offline snaps, texts, stickers, bitmojis, and voice notes to your friends.
You can take the communication with your friends to the whole next level using the amazing features of text, photos, drawings, videos, filters, emojis, sketches, and many more.
Group chats on Snapchat are helpful if you have a group of best friends in your life.
I am someone who doesn't believe in the idea of having one best friend. I have a group of friends who are the best of all and know my every life secret. Sharing things with someone abandoning the other would not be fair to all the friends. So, Snapchat Grouchats have always been on the rescue to me. You can text, call, video call, send snaps, and send voice notes, creating a group of your friends at once. These messages are visible to all of the group members within 24 hours. You neither have to share the same story with all your friends over and over and share the moments with all your friends at once in a single place.
All the messages and videos disappear on Snapchat. Nobody can screenshot your snaps and messages without letting you know. So, Snapchat is a safe platform if you want to reveal your secrets to someone. Snapchat builds trust among friends this way, making your bond even stronger.
Snapchat assigns emojis to the people you often interact with on Snapchat. The best friends emojis make people want to communicate even more as they don't feel like losing the emojis that they have already gotten.
Once you start maintaining streaks with someone, there is no going back. Snapstreaks is like drugs, and it's tough to discontinue once started. While maintaining snaps, you are gonna interact more, strengthening your friendship bond.
Not everyone is bubbly, and some prefer to be introverts too. You can communicate with friends by text on Snapchat using different stickers making your conversation fun.
You see, Snapchat addresses the needs of every user. So, people widely use Snapchat for communicating with their friends.
Snapchat For Business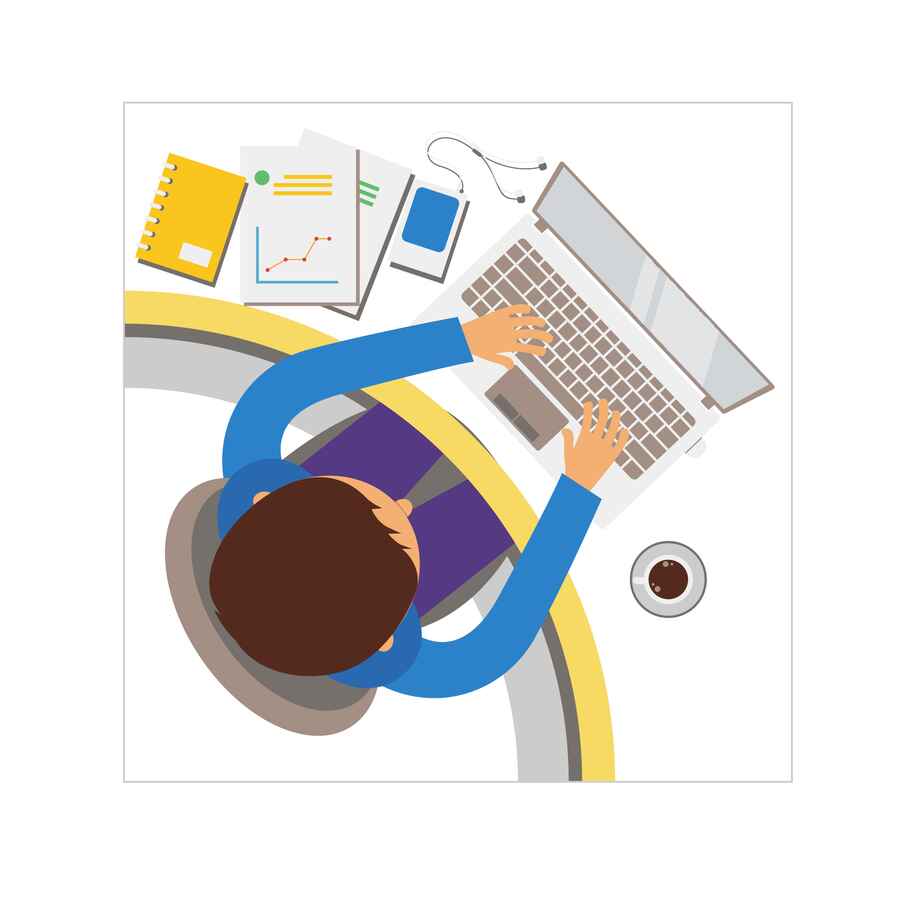 Do you want to promote your Business among a mass of people? If yes, Snapchat can be a great platform for you.
You can easily create and manage ads about your business and optimize your goals on Snapchat.
You absolutely have to make no effort to reach the audience. Snapchat has over 280 million active users on a daily basis. That means if you are using Snapchat to flourish your business, you don't have to struggle to seek an audience. You can choose the location where you want to promote your business or company within the people sharing similar interests.
Launching ads on Snapchat is very affordable. You can advertise your business and company for just $5 a day.
The best thing you can do to promote your business on Snapchat is creating a filter. You can set a geofence targeting the audience of a particular area who can use your Snapchat filter. That way, your business is definitely gonna blow up.
Snapchat is one of the best platforms to promote your business. So, people widely use Snapchat for business purposes.
Snapchat For Special Events
Do you wanna give that Pinterest touch-up to your birthday party, wedding, or any other ceremony? What about customizing your own Snapchat filter for your special days?
Yes, I am talking about Snapchat filters. You can create your own Snapchat filter by playing with the elements yourself to add sparks to your event.
You can create your own Snapchat filter at a minimum cost using the Snapchat browser or the Snapchat app itself.
Get ready to create a grand ceremony with Snapchat.
For more details, read: https://technologyglance.com/social-media/snapchat/how-to-create-snapchat-filters-and-lenses/
For Fun
Do I even have to explain how fun using Snapchat is?
It's not going to be wrong if you say another word for Snapchat is fun. Even the creator of Snapchat, Evan Spiegel, posted a blog telling that he is creating a fun app.
People use Snapchat for fun. They use different cameos and bitmojis to add fun to their texts, use filters and lenses to send snaps, use sketch, scissors, and gifs for dramatic effects, and so on.
People also flaunt their lifestyle, possessions, relationship, friendship, nightlife, etc., on Snapchat through snaps and stories.
You can save all your snaps on "Memories" that you can access in the future as well. Snapchat saves your memories like that of an album. So, the use of Snapchat is growing rapidly.
To Meet New People
Is there any compulsion to only add the people you know in real life? Snapchat is a social media app, after all. So what are the odds you are not going to find your soulmate on Snapchat?
You can add people you don't know at all if you want to meet someone new. There are chances you will meet people with who you hit it off.
Don't be shy. Add someone you like to. And if they add you back, you can initiate the conversation and be friends if you like them.
Warning: Not all the users on Snapchat are good people. So, don't share your personal information with anyone unless you build trust with them. Make sure to block the user if he disturbs you in any ill manner.
Premium Snapchat
Are you looking for an easy way to make a tremendous amount of money in a short duration without having to do much? Let me introduce you to Premium Snapchat.
Premium Snapchat is a private Snapchat account mainly used for sexting. You can create a regular Snapchat account and make it private to share the explicit content with your subscribers. The content you share on Snapchat gets deleted automatically after the receiver views it. So, there is no fear that your content will be leaked.
You can create a premium Snapchat account, promote it on different websites, and get clients. Snapchat does not have any portal for payment. So, you should use a third-party app for the subscription. Once the subscription is done, and the deal is made, you can begin sharing content with your client and make some money.
Premium Snapchat can be a good reason to start using Snapchat if you are thinking of paying student loans easily and don't mind fulfilling your clients' wishes.
Read more about Premium Snapchat on :
To Catchup With The Fans(For Celebrities)
If you are a celebrity with large fan followings and you are struggling to keep up with fans, you should try using Snapchat. You can create a public account where you can snap the events going on in your life and put them into your story. You don't have to invest large time for your fans if you keep posting stories on Snapchat time and often. Your fans who follow you are bound to feel connected to you because of the regular snaps you post.
So many social influencers and celebrities set a public account on Snapchat for this purpose.
If you are one of them, too, consider using Snapchat as it is one of the best ways to make both you and your followers happy.
Here are some celebrities you can follow. They are very active on Snapchat.
Liam Payne. @liampayne.
Ed Sheeran. @teddysdaytoday.
Kylie Jenner. @KylizzleMyNizzl.
Michael B Jordan: @michaelbjordan
Harry Styles. @ h.estyles.
Ariana Grande. @moonlightbae.
Snapchat is a fun app that you can use for various purposes. So have fun, share your moments, catch up with your friends, advertise your business, spread love, and keep snapping.
How Popular Is Snapchat?
Snapchat is the second most used social apps on the internet and is more popular than you think.
Let's talk about the statistics first.
Snapchat has over 264 million active users daily. Every day, Snapchat consumes eight billion videos and billions of snaps as well. In America, 37% of teenagers use Snapchat, while 26% of the total population between 20 to 34 years old use Snapchat. This shows that Snapchat is not popular within a certain age group only.
No app would be so hyped without any qualities and features. There is something so great about Snapchat that people can't give up using it once they start.
Why Should You Consider Using Snapchat?
There is no way any app can make it to the top three most used social apps in vain. Snapchat has been a way of life for thousands of people. I can't guarantee that an individual won't feel like they came from a different world if he doesn't use Snapchat in the next few years. Snapchat lets you share memories with your friends, current happenings in your life, call, video call, etc. In addition, you can also jazz up your snaps by using different elements that Snapchat itself offers. Snapchat is something that can influence someone's life and make it totally different. So, if you don't want to be excluded from the loop, you should try using Snapchat.
I know you feel like Snapchat is overrated. I thought the same too. But now, here I am, convincing you to start using Snapchat. I have dropped down some points to convince you why you should consider using Snapchat.
The key feature of Snapchat, "Disappearing messages and videos," alone can be a strong reason why you should join Snapchat. Snapchat deletes any messages after they are viewed by the recipient protecting the user's privacy.
Snapchat is quick, simple, and easy. You can share the snaps or upload stories real quick in a matter of few seconds.
Snapchat is a perfect platform to capture your selfies. No, it does not flip your face, and it definitely hides your blemishes.
Everybody has that friend who screenshots your embarrassing photos and posts them later on your birthday. If you want to avoid that, you must use Snapchat. Snapchat quickly notifies you if anybody screenshots your snaps or stories.
You can follow your favorite celebrities on Snapchat and know their life updates in a closer view.
Last but not least, Snapchat is a platform designed to exchange snaps. So, if you want to show off your belongings or lifestyle, Snapchat is the perfect place for you as people are likely won't judge. After all, you have to send at least one snap every day to maintain streaks anyway.
Frequently Asked Questions(FAQs)
Here are the top picks from some of your most asked questions regarding the use of Snapchat.
Why Should I Let My Kid Use Snapchat?
Snapchat does not let kids below the age of 13 use Snapchat. So, it's best if you don't let your kid use Snapchat if he/she is not above 13 yet. But if your kid is, you can allow your kid to use Snapchat.
Snapchat strengthens communication and lets you draw, choose filters, and edit pictures. This can increase the creativity of the kid. In addition, Snapchat does not have like, react features. This won't raise a feeling of competition in your child.
Let your kid use Snapchat if he wants to, but only let him under your supervision.
Why Do People Like Snapchat?
Snapchat not only lets people communicate, but it does in an unbelievably surprising manner. Snapchat offers games, news, advertisements, quizzes, all in all in a single platform.
Also, Snapchat develops feelings of connection within people. That is why people like Snapchat.
How Safe Is Snapchat?
Snapchat works on the principle of "Disappearing messages and videos."So, you get notified anytime someone else replays, saves, or screenshots your snaps, stories, and messages.
Snapchat does not save your pictures and videos itself either. But, that does not guarantee any protection. There are a number of hackers who can restore messages and snaps from Snapchat.
Apart from the hackers, Snapchat is safe to use.
Conclusion
In a nutshell, People use Snapchat to communicate, share moments with their friends, for fun, and keep updated with the world. You can use Snapchat to flourish business, add sparks to personal and public events, for earning money, and so on.
Snapchat has various functions and reasons why you should use it.
If you are not one of the 265 million active users of Snapchat, you should definitely give it a go.